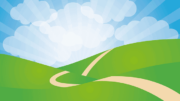 Judy Allen, a partner in MLA Global's Northern California offices, shares her thoughts on how and why in-house counsel should create a career map to guide them in the years ahead:
"The daily life of an in-house lawyer is all-consuming and finding time to thoughtfully and strategically consider your next career move can be daunting. While I am a proponent of being deeply engaged in work and fully present with your co-workers and family, I also believe that carving out time to creatively think about the future—beyond your next job—will benefit you and help inform the choices you make when you set out to make a change in your career. Take the time to creatively visualize your life and career. Keep in the forefront of your mind what you want them to look like in, say, 20 years, and then imagine the steps you might take to get there."
Read: The View of the Road: Creating a Career Map at MLAGlobal
* Like this?
Click here
to get our weekly email featuring in-house news, jobs and announcements *