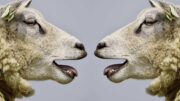 Your next big job may not come from an in-house counsel board as many positions never go public and are filled via word of mouth. When you are are looking, don't forget to talk to those closest to home – your next gig may be closer than you think. Don't forget to continuously evaluate whether you are in the right spot for your career goals, and keep close contact with a legal recruiter you know and trust.
"If you're looking for a new job…"Which influential person would I invite for a networking conversation if I could?" But the truth is that you already likely have people in your network who would be helpful to consult. The next time you're thinking about finding a new job, consider these five types of people:"
Read: 5 people you should reach out to when looking for that next big job at FastCompany
* Like this?
Click here
to get our weekly email featuring in-house news, jobs and announcements *