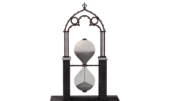 When looking for legal jobs, it is not uncommon to see postings with desired ranges of experience.  But what happens when you have greater experience? Will your extra experience be a benefit or a detriment? The Lawyer Whisperer gives her thoughts:
"It's not easy to tell whether a lawyer has too much experience for a particular position…specifically if the seniority gap isn't that wide. If you have 10 years of experience and are considering legal employment positions asking for 5-7 years of seniority, you should not assume you are too experienced in every instance. And you should not be deterred from learning more about an opportunity in order to assess whether the role could be right for you or a step backwards."
Read: How much experience is "too much" experience for a job? at The Lawyer Whisperer
* Like this?
Click here
to get our weekly email featuring in-house news, jobs and announcements *