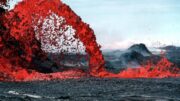 If you are an in-house counsel, you have to keep your ear to the ground and listen to what the experts are saying about the in-house counsel marketplace. Even if you are comfortably ensconced in a plum position, the competition for qualified in-house attorneys is intense and the market is only getting hotter. Now may be the time to look to make a move that will advance your career, and understanding the in-house counsel marketplace is the place to start.
"You have heard it before – and you will most likely hear the phrase again – that 'the only thing constant is change.'  That phrase applies to many situations, and the current state of the market on in-house counsel hiring is no exception.  So, we are going to take a closer look at what corporate legal departments are looking for currently.  In addition, we will discuss the kinds of skills that you need to not only survive, but thrive, in the current in-house marketplace. The current in-house hiring market has three specific characteristics:  (i) a tight labor market with significant turnover; (ii) changes in the life science industry resulting in the need for more in-house attorneys; and (iii) a corporate focus on in-house attorneys who are primarily business executives rather than lawyers.  Given those current trends, here is "what's hot & what's not" in in-house hiring…."
Read: What's Hot & What's Not in the In-House Marketplace Today: Emphasizing the Skills Sets that are Transferable to Any Industry at Princeton Legal Search Group
* Like this?
Click here
to get our weekly email featuring in-house news, jobs and announcements *