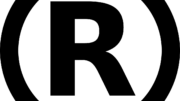 Brand lawyers are in demand in the life sciences industry, does your skillset fit the bill? Princeton Legal Search Group gives its thoughts on what life sciences companies are looking for:
"The term brand lawyer is often used to describe an attorney with experience supporting a specific brand/product that is on the market.  For example, a…lawyer within the pharmaceutical industry would support a commercial pharmaceutical product that is not generic.  This lawyer typically supports various internal client groups such as Sales & Marketing, Market Access, Medical Affairs, and Compliance…Having experience working with generic life sciences products is sought after in this market, however, we see higher demand for lawyers who have supported branded products. The experience of sitting in a promotional review committee meeting and advising on what is permissible for promotional/advertising materials for a certain product is definitely in demand…For those who have supported a specific branded product, however, these companies are willing to pay a premium."
Read: Market Report: The Demand for "Brand Lawyers" at Princeton Legal Search Group
* Like this?
Click here
to get our weekly email featuring in-house news, jobs and announcements *